The rhythm of life is rushing through you....  Be still!  Feel it... Listen!  Hear the sounds; smell it; taste it; see it; let it move you!   Be still and be moved!

Call for a free consultation:

Locations in both Tarzana and Oak Park, CA

Phone: (818)298-2787

e-mail: dmarc.unedge@gmail.com

Phone Sessions are also available.

Also available for speaking at your club or business.

Topics can be customized.  Some of Dennis' most successful presentations include:

See Yourself at Your Ideal Weight!  

Conditioning for the Athlete's Mind

Getting at the Root Cause of Addiction

Anger Free vs. Anger Management

The Power of Visualization

Success Strategy for Taking Exams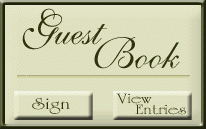 To create a new, positive, more constructive habit, repetition is the key!  Turn negative inner voices of doubt  into confident voices supporting and cheering on your success!